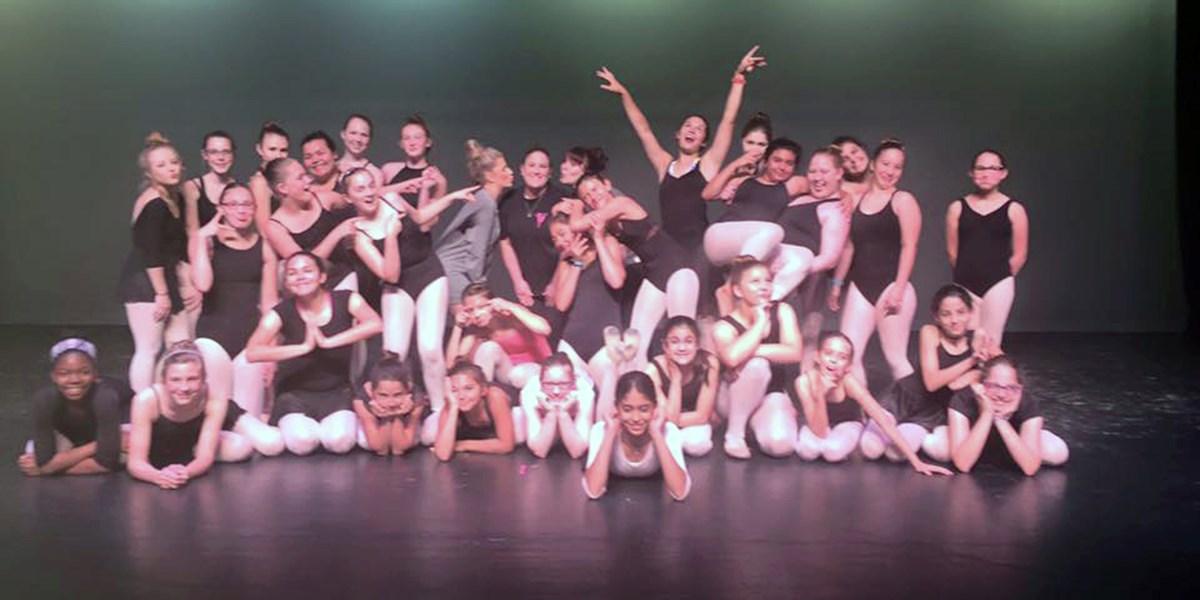 Pre-Ballet/Tap
Children ages three to five years old. A training program to develop rhythm, coordination and dance movement. This class introduces your child to the joy of dance. One hour per week.
Classical Ballet
Children six years and older. Graded system based on the elements of the Ceccchetti, French and Russian schools. An artistic dance form characterized by grace and precision of movement and an elaborate formal technique.  Each student learns the basics of Ballet Barre and Center Work and is exposed to French terminology that forms the basic universal language of ballet. Emphasis on proper placement, correct body building and development of poise and grace. Forty-five minutes per week for six to nine year olds.
Pointe Work
Beginners–Children ten years and older or must have studied at least three years of Classical Ballet. Thirty minutes per week (added to one hour of Classical Ballet).
Intermediate–Must have completed Pointe Work-Beginners. (Included in one and a half hour Classical Ballet class). 
Advanced–Must have completed Pointe Work-Intermediate. (Included in one and a half hour Classical Ballet class).
Jazz
Promotes good posture and techniques as well as a sense of rhythm by blending Ballet and Tap into a less classical, less restrictive form of dance. Classes include jazz isolations, body stretch exercises, across the floor turns, leaps and progressions and center floor combinations. This high energy class introduces the most current steps and styles while dancing to popular music of a given time. 
Beginner/Intermediate Jazz–ages seven to nine. This class may only be taken in combination with Classical Ballet. Forty-five minutes per week.
Level I Jazz–Students eleven and twelve years old. One hour per week.
Level II Jazz–Students twelve and up must have completed Level I Jazz. Each individuals strengths and abilities will be evaluated by the instructor before the student will be admitted to class. At this level, the age of the student will not be the determining factor. One hour per week.
Tap
Develops better coordination, rhythm and timing and strengthens the feet and legs. Beginner, Intermediate and Advanced. One-half hour per week. (Advanced levels–forty-five minutes per week).
Dancing with the feet is one thing, but dancing with the heart is another.